Need a Passport or Travel Visa?
Use our TripBuilder to find the right documents for your trip!
Need it now?
Our travel concierge service can get your documents expedited in as little as 24 hours
Call 1•866•487•3279
ItsEasy For Novato, California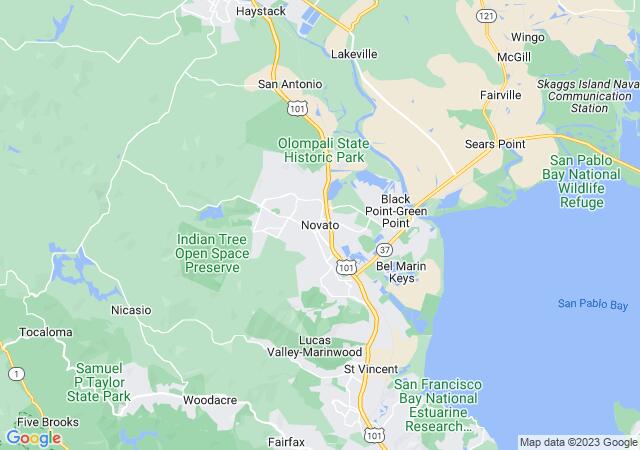 Since 1976 ItsEasy Visa Services has assisted travelers in the Novato, California area with obtaining expedited passports and rush visas for travel.
For assistance with your US passport or visa in Novato, California, please use the links at the top of the page or contact us.
Get Your Visa Fast!
The FedEx Connection Between ItsEasy & Novato
ItsEasy Passport & Visa Services has offices in New York City, Boston, Washington, DC., Los Angeles, with other strategic network connections in other key cities.
The main ItsEasy offices are in these cities because the vast majority of the consulates that issue travel visas to visit their countries are located in these cities.
Novato may have Foreign Consulates and/or Passport Agencies, but probably not. Consulates and Passport Agencies tend to be in major cities like New York and Washington, DC.
If you live in or near Novato or in the state of California, there may be a Passport Agency near you, or a consulate of the country that you wish to visit with a travel visa.
Via FedEx, ItsEasy Passport & Visa can help all of the residents of Novato to obtain Passports and Travel Visas. In order to use ItsEasy, you can place an order here on our website, and then utilize our FedEx airbills to send us your documents for obtaining your passport and visas.
In this way, New York City and Novato, California are just next door - via FedEx! Each day we receive hundreds of packets via FedEx from customers just like you, from all points of the United States.
Other Cities Served In Marin County, California
Miscellaneous Reviews
Wow. I seriously can't believe it. ItsEasy was able to get me a passport in 2 days. Seriously awesome work. Everyone there was super helpful - I also enjoyed the fact that everytime I called, I got a real person on the phone. No pushing numbers and no sitting on hold. Thank you guys for getting it done and helping me step by step! Now if you don't mind, I'm going to end this review... I am officially on vacation thanks to you guys!
I have been using IT'S EASY for many, many years and I cannot possibly sing their praises loudly enough. They offer first class service, an extensive knowledge and expertise in all fields of the visa and passport processes, and the staff is helpful, friendly, and ready to go all out to help and serve their clients. I use IT'S EASY for passport renewals, adding additional pages, and getting visas and no one does it better. Quite frankly, I cannot imagine using any other company. IT'S EASY is number one, they are truly exceptional. LEE S - Manhattan, NY I don't know how to start this. How often does anyone pull you from a fire and snatch victory from the jaws of defeat? This company is incredible and I will do anything in my power to promote them. A graduation gift to my two kids was saved for one reason. . . ITS EASY. My children found out on the 4th of July that their child passports were expired and the needed new adult passports for a departure from JFK to Paris on July 6th! I called John at It's Easy and he told me my only chance was to get to New York immediately. I changed my flight from Seattle to New York and we arrived at midnight on the 4th. They were on the phone, walking me through the process, at 2 am (the night of the 4th!!! A live person!!! Amazing). We were at the office the next morning and Ricky calmly walked us through our mission. We went to Grand Central Station, got the necessary documents reviewed and sealed and then returned them to It's Easy. At that point, I turned all of my trust over to them. Miraculously, they got the kid's passports at 2:30 pm on the 6th, caught a cab to JFK at 3 and, easily, made our flight to Paris. It is a rare thing to find people who take a personal interest in your welfare. I felt that throughout the process. They were clear about what needed to be done and that there was only one chance to find success here. I followed their instructions to the letter and trusted their professionalism completely. Oh, and I treated them with respect. Remember that because getting a last minute passport IS NOT EASY. Many Thanks! We had a fantastic trip.
My sisters and I "planned" a last minute trip to family homeland of Guyana. Unfortunately I didn't have a passport. Upon searching various rush passport services online and checking with the BBB I came upon itseasy.com. From my 1st phone call to ItsEasy my mind was put at ease. Every operator was patient and kind, even when I called at 4am! I was told EXACTLY what I had to do and received my passport 4 days later! Just got back from my trip and had a wonderful time. Thank you ItsEasy!!
Its Easy was great. They promised 48 hours to replace a stolen passport, and they delivered in 25 hours. Unbelievable. Rickey was on top of the whole process, and office provided regular updates. I could not be happier with the Team at Its Easy. They work in a high pressure environment, but they were always cheerful and helpful. Thanks for your good work.
Thank you It's Easy. We needed an expediter to obtain visas to China in a short period of time. I had to call several times with questions and was always able to talk to a real person with very little wait. After I sent in my passports, they kept me updated on line and returned the passports with the Visas 4 days later as promised. It really was easy.
Concierge Service
Concierge Service
is our premium white-glove service, providing a dedicated Concierge Team to manage the entire application process including document preparation and review, optional 1-1 phone appointments with a Concierge Specialist, upgraded shipping, priority submission, and more - all beginning within 4 business hours of your request. It's a complicated world out there. Let us simplify it for you. (Additional premium fees apply)
If you have an EMERGENCY situation, you may utilize our
EMERGENCY CONCIERGE SERVICE
which puts you to the front of the line instantly! EMERGENCY CONCIERGE is our "drop everything" service for when you need that immediate team attention.
Independent Reviews
As Seen On...
Service Pricing
Visas
*Processing times are quoted in business days. Urgent services are processed as fast as Embassy/consulate will process, other services are slower. Contact us for details.
Passports
*Processing times are quoted in business days. Due to submission times, the day received may not count as a processing day. 1-3 Day passport service requires urgent travel. Please contact us for details.
ItsEasy Passport Renewal & Photo App
Save time and money - download the ItsEasy Passport Renewal & Photo App for your iPhones/iPad or Android now! Once you place your order, simply take your own picture with your iphone and upload to our server. We'll check it, print it and match it with your documents - for free!


Going the extra mile to make it Easy!



Why Choose ItsEasy?
Founded in 1976, ItsEasy Passport & Visa Services is a US Government registered passport and visa expediting company which has processed over 2 million passport and visa applications.


We specialize in securing expedited US passports and business and tourist visas for US citizens or non-US citizens legally residing in the US. For emergency passport or visa services, please contact our office 24 hours a day at 1-866-ITS-EASY.
Document Pre-Check Service
During the order process you may be offered Document Pre-Check service. While not required, this option provides you the ability to scan and securely upload your application and supporting documents through ItsEasy's secure portal for review prior to submitting. Having documents reviewed in advance can greatly reduce delays and additional shipping charges. Serviced within 4 business hours. Additional fee per traveler of $45 for first service, $25 for each additional service.